SUPPORT FOR INDIE AUTHORS MODERATORS
The forum would not Function without them.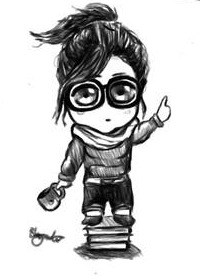 I'm kidding. I'm a firm believer that there's no such thing as "too many books in the market." The beauty of the world we live in is that you can self publish, even if it's just so that you can mark that off of your bucket list.
But back to January 2015, I took a deep breath and hit that "Create Group" button on Goodreads, and HOT DAMN did it take off.
So here we are now. I still self publish, when I'm able to, and I do my best to keep up with the group. But I mostly sit behind the curtain, working on the website, answering email questions that come in, and brain storming ways to make the group even better.
Hello, I'm Ann. Normally, I wouldn't lead with information about myself, but since this is in "order of appearance," I decided to make an exception.
In January 2015, I sat at my computer thinking about how hard it had been to self publish. Sure, I'd had the support of my family, and my husband had been pushing me to do it, but finding good quality information to help me on my way was near impossible to find. In fact, I even had some authors (self and trad published) mislead me in the hopes that I wouldn't further "muddy up" the book pool.
But who doesn't love a good romp in the mud?
So, I decided that I needed help.
Enter: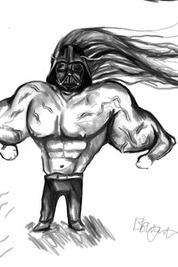 Riley stepped up and said "Hey. . .could you use some help?" about a week after I began Support for Indie Authors. I'm not sure that he understands just how grateful I was for that offer! I had no idea how forums worked - I'd barely participated in any of them myself. So he helped me with some of the basics that I hadn't even thought of such as an Introduction section and breaking up areas into smaller folders. And then, we both approached each other at the same time and said "Do you think we could use a little MORE help?" And we both wrote the exact same two names at same time:
Everything Riley composes is written with his wife, Sara. Together they pour their thoughts upon the page in an attempt to make sense of this strange world.
Riley writes fantasy and horror, his preferred genres to read as well. He has also started creating his own audiobooks, and plans to release a series of tutorials on creating your own audiobooks on the cheap. Look for that in the future here at Support Indie Authors.
Now, to say that BB has been an inspiration to me would be an understatement. She is a constant stream of joy and never ceases to bring a smile to my face. On my worst of days, as an author, a mother, and as the founder of SIA, BB has helped me to stop and remember to take a deep breath and to find joy in what I do. I could not imagine SIA without her - and I hope I never have to.
She's an author, illustrator, painter and sketcher, currently residing under the grey, morose skies of England.

Being shy and quiet, she found solace and passion in the endless worlds of Fantasy.
At the moment, she's immersing herself within paintings and sketches that give life to the realm of The Lament of Sky, as well as working on the second installment of the book. She enjoys trying different mediums, whether it be acrylic, graphite, watercolour, ink or digital, and she's always learning, hoping to improve.
She likes to drink all kinds of tea and have a constant craving for honey.
But as I said, Riley and I said TWO NAMES at the same time.
And that second name was:
What can I say about everyone's favorite Gentleman Ninja? I met VM prior to beginning Support for Indie Authors. He asked me for a free copy of a book that I hadn't yet written via Twitter. He has always been my grounding line, telling me when I'm reaching a little too high or moving a little too fast. At the same time, I enjoy surpassing his expectations and helping him learn to reach a little higher than he's comfortable with. He is my sounding board and someone I trust very much. You should check out his tutorials - this man is brilliant and it clearly shows in his writing.
It all began with Alan Moore's "The Anatomy Lesson".

When I was far too young to be reading such things, I picked up a small, dirty, plastic-wrapped comic digest from my local library. The first and featured story was a piece by Alan Moore which started with the line: "It's raining in Washington tonight."

It tells the story of a mad doctor who is awaiting the resurrection of a character whose name I won't reveal here.

Suffice it to say, I was both horrified and intrigued. My young mind had never encountered such a dark and twisted tale, whose ending at the time shocked me. I remember being transfixed by the power of Alan Moore's imagery and the depth of his narrative. That story still haunts me to this day.

I first picked up the pencil at age 6 to start creating a few stories of my own. Haven't stopped since. My first trilogy was completed by age 16. Despite the urging of my Writer's Craft professor, I never published it. At that time, I found the entire publication industry far more frightening than anything I had ever read.
And then the party was crashed by:
Dwayne is one of the two mods I've had the privilege of meeting. His wit and humor are always spot on and he's never afraid to tackle the tougher aspects of the job. Despite him being one of my "Mean Mods," he's got a big heart and has helped me out in so many ways throughout his time as a moderator.
Dwayne is a humorist, specializing in short stories in which nothing really happens and novels that rattle on far too long. Dwayne has read numerous books on writing and has attended creative writing workshops, some in big universities and stuff! All the advice given was ignored as Dwayne could not comprehend most of it. Thus, his "talents" are self-inflicted.
Then we added one of the sweetest ladies I've ever met:
I also met GG outside of the forum, although I did meet her on Goodreads. We exchanged books, I believe, and offered some feedback to one another. What I love about GG is that she is honest but she is tactful. She's always respectful of people who are respectful to her. She's been a treasure to work with and I've enjoyed every moment. (Seriously, ya'all should know that if you make this woman mad at you, you are a horrible person. She is the sweetest woman and her heart is full of love for everyone.)
GG always has her head in the clouds. Some might say that it's the best place to look for extra-terrestrials but to be honest, she's just lunatic by nature. She calls herself Procrastinator Extraordinaire. Her favorite motto: 'It'll be done...some day.' But guess what? She's right. In the end, it does.
Melissa is one of our newer mods (even though she's been with us for quite a while now) and I'm still getting to know her. But she's been a great help so far and does a great job of jumping in and helping out when and where she can.
I'm Melissa Jensen, writer of fantasy and the occasional science fiction, artist, daydreamer, crazy cat lady, and former military kid who's lived pretty much all over the country and now lives right smack in the middle of it.
I had the wonderful fortune to meet Dan in the summer of 2017. And although he did not wear a bowtie (which I will always hold over his head) in my head, he is an esteemed professor of literature who always wears a bowtie. Sorry Dan, that's just how it is. Dan started out working behind the scenes for us and getting a feel for how we ran as a group. But, we soon won him over and he became a full fledged Moderator. He brings a definite light heartedness to the group and I'm thankful to have him on board!
Daniel was born and raised in Alabama, hates cold weather, and refuses to live any further north than he does right now. He aspires to one day live on the Gulf Coast, writing while listening to the sounds of the ocean. He has a wonderful wife and two loving children who do not appreciate reviewers who comment on his sense of humor. It only encourages him!
But then we realized we needed some adorable elf-butt to offset the onslaught on bowties that Dan brought into the lair. Fortunately for us, along came:
CB Archer is your friendly neighbourhood elfrotica author. Don't be intimidated by the elfbutt, he is actually quite nice!
CB has brought a breath of fresh air to the Support Indie Author lair. His enthusiasm and willingness to jump right in has been a wonderful addition to the group! He handles the majority of our graphics (let's give him a big hand for the new logo and mascot!) as well writes some awesome tutorials for the newsletter and website.
Seriously?? Is that not THE CUTEST butt??. . .
. . .butt wait, there's more!!
Tomas is new to the madness that is the Goodreads Forum and our Moderating ways, but he is fitting in quite nicely! We are grateful for the help he's given us and are looking forward to continuing to get to know him. Please show him some love and encouragement on the forum.
In my early teens, I had one very faint idea for a fantasy story I did not plan to explore further and definitely did not plan to write it. Ever. As I started studying the university in a field that is very far from writing, I eventually returned to it, failing to put completely aside. I've started thinking about it more, still without any plan for actually putting it together. It was merely a distraction.
That was, until 2015 when I made the mistake of mentioning the ideas to someone I played World of Warcraft with - and he dared me to give it a try. Without any education on the matter of writing, I just dove head-first into it. The final turn came in 2016 when I bought a Kindle - and discovered the world of self-published books. At that point, I realized I might actually share the story I did not plan to write with the world. And that there are people willing to share advice and experience from the journey I decided to take. And somehow, I ended up trying to help others without being published myself.
Maybe it's because of my interest in hiking that I see my writing as just another adventure, an escape from the everyday life. Eventually, I took up the pen name "Tomas K. Grizzly" - I consider grizzly bear my spirit animal - to replace my real second name that anyone west from the former Iron Curtain would struggle deciphering.
My debut, the first book of a fantasy trilogy, is currently planned for late 2019 or early 2020.
We love seeing new faces in our Moderating circle. Not only do they bring in fresh perspective and new ideas, but they give all of us a renewed sense of motivation.
Eldon Farrell is an avid reader, writer, and author of the upcoming novel Horde Protocol. A professionally trained accountant, Eldon has spent more than two decades reading and writing thriller novels. Readers have described his novels as "fast-paced", "full of action", and "edge-of-your-seat" reading. His next release will be a sequel to Singularity, which he released last year.
He is a lover of language, and an unapologetic fan of DC Comics, who does recognize the irony in the redundancy. A child of the eighties, when not writing, he can still be found in the shadows of Grayskull or lost on the road to Mordor.
Eldon has been an awesome addition to our group and has been helping us out with the e-Book publishing topics within our forum. He's a great resource and is very willing to answer questions and help out as best he can. Give him a shout hello and tell him what a great job he's doing if you see him around the forum.